Shipping:

Here at The Grand Parcel Services we offer a variety of services to provide you the best possible experience while shipping. Our authorized carriers are FedEx, USPS, and DHL. Whether you need to send an overnight express fedex envelope, a ground package, or priority mail, we cover all the options you need.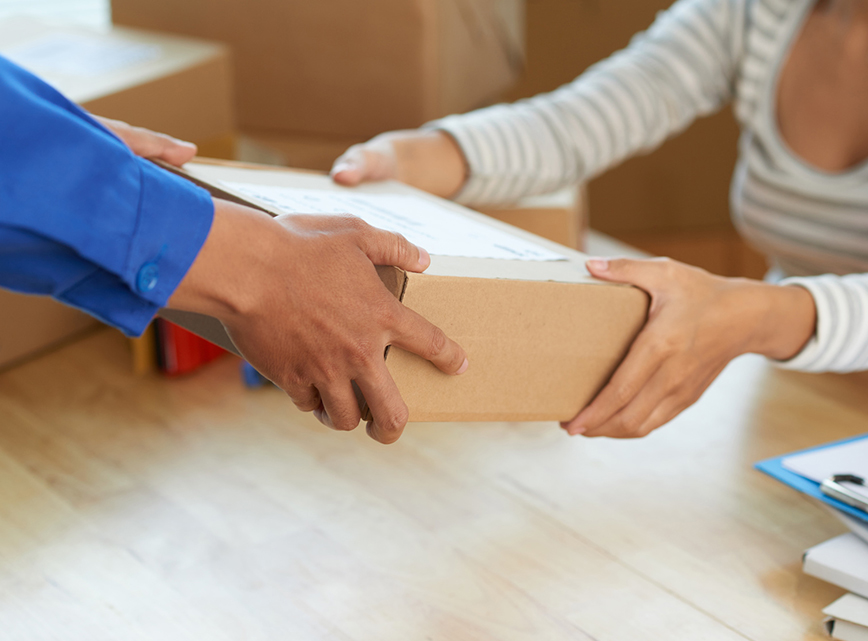 Priority Mail
Priority Mail Flat Rate is a 1 to 3 day shipping service provided by the U.S. Postal Service (USPS) that features one flat rate for delivery of a package or envelope to its destination. The service allows a maximum weight of 70 lbs. or less for each envelope or package.
First Class Mail
First Class Mail is the most popular and economical way to send items through USPS. You can send standard postcards, letters and large envelopes and small packages up to 13 ounces using First Class Mail. If the letter or package is over 13 ounces, you must upgrade the mail class to Priority Mail.
Overnight
Priority Mail Express or Express Overnight is the fastest mail service offered by the shipping carriers. It provides guaranteed 1-Day or 2-Day expedited service by 3 p.m. (10:30am is the earliest for FedEx) for any mail-able matter and includes $100 of insurance coverage. Priority Mail Express delivery is offered 365 days a year in many locations.
Express
Express Mail is the fastest service (barring next-day or overnight), with guaranteed next day delivery to most destinations. Express Mail is delivered 365 days a year—with no extra charge for Saturday.
Ground
A more affordable option for shipping, usually for larger packages.
Media Mail:
Media Mail shipping is a cost-effective way to send educational materials. This service has restrictions on the type of media that can be shipped. Media Mail rates are limited to the items listed below:
Books (at least 8 pages).
Sound recordings and video recordings, such as CDs and DVDs.
Play scripts and manuscripts for books, periodicals, and music.
Printed music.
Computer-readable media containing prerecorded information and guides or scripts prepared solely for use with such media.
Sixteen millimeter or narrower width films.
Printed objective test materials and their accessories.
Printed educational reference charts.
Loose-leaf pages and their binders consisting of medical information for distribution to doctors, hospitals, medical schools, and medical students.
Certified Mail
a postal service in which the sending and receipt of a letter or package are recorded.
Certified Return Receipt
A Domestic Certified Mail Receipt is available at the time of mailing and provides the sender with a mailing receipt and, upon request electronic verification that an article was delivered or that a delivery attempt was made.
---